Trim the Fat: UBS Constraints on New Banking Hires
Posted on Tuesday, May 7, 2019 at 4:33 PM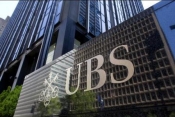 From the Desk of Jim Eccleston at Eccleston Law LLC:
After one of the worst first quarters in the recent history of UBS, the wealth management group is now experiencing a significant downsize. How significant? UBS now has to cut nearly $300 million in costs for a chance at recovery.
The cuts mostly are taking place in the banking section. UBS now informally limits its executives to hiring only one back-office person for every five who are leaving the firm. The new hires for client-facing bankers are in better luck; managers have been instructed that they can hire one banker for every two bankers leaving.
The downsizing is not entirely new for UBS; the bank has been changing hiring practices over the last decade in a shift towards private banking. What is new is that hiring practices are now being primarily used to make up for large first quarter losses.
The attorneys of Eccleston Law LLC represent investors and advisors nationwide in securities and employment matters. The securities lawyers at Eccleston Law also practice a variety of other areas of practice for financial investors and advisors including Securities Fraud, Compliance Protection, Breach of Fiduciary Duty, FINRA Matters, and much more. Our attorneys draw on a combined experience of nearly 65 years in delivering the highest quality legal services. If you are in need of legal services, contact us to schedule a one-on-one consultation today.